Rooms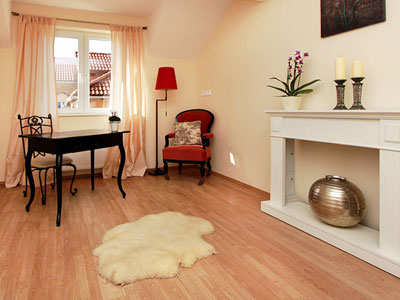 Different types of rooms available in our Nursing Home
rooms for married couples
suite
luxury rooms with one or two beds
rooms that require continuous observation
Furniture and other equipments in our rooms
All our bright and friendly rooms are designed with style; television, phone, internet is available for our residents. Every room has its own bathroom and WC.
The complexity and level of room equipments is dependent of the residents' needs and the physical and mental state.
Our residents can take their own furnitures and we can also place adjustable beds.
There is a built in emergency system in the rooms and bathrooms that has a direct connection to the nurses, elevating the safety level.
Handholds help to move around in the rooms
Rooms can be completely darkened in case of calm relaxation.
Personal valuables can be placed in the central safe of our facility.
We can also place a refridgerator in the room if needed.